Amaryllo and Rescale Forge Groundbreaking Partnership to Empower Cloud-Based Solutions Revolutionizing Industries with Unprecedented Cloud Empowerment
Revolutionizing Industries with Unprecedented Cloud Empowerment
Taipei – May 26, 2023 – Amaryllo, a renowned provider of advanced AI-powered cloud computing and service platform is excited to announce its strategic partnership with Rescale, a leading provider of cloud simulation and high-performance computing (HPC) solutions. This partnership represents a significant milestone for both companies as they collaborate to revolutionize the landscape of cloud-based services. With Amaryllo's established position as an industry frontrunner, this collaboration further enhances its ability to deliver cutting-edge AI technologies and vertically-oriented cloud services to valued partners. By joining forces, Amaryllo is poised to unlock even greater potential, drive innovation, and provide exceptional value within its partner ecosystem.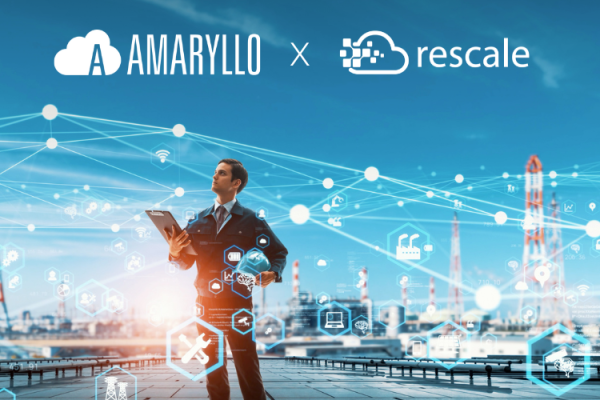 With Rescale, the power of AI is within reach. Rescale provides an industry-leading high performance computing (HPC) management environment for powering data-intensive AI applications. Rescale eliminates the complexity of these technologies, so teams can focus on discovery and innovation. The Rescale platform helps organizations streamline and accelerate adoption of AI innovations while ensuring governance, security, and collaboration across global teams.
"We are thrilled to partner with Rescale, driving innovation to the next level by bringing the power of cloud enablement and storage to our customers," said Cindy Kuo, Sales and Marketing Director at Amaryllo. "This collaboration enhances the customer experience, enabling them to leverage cutting-edge cloud computing, unparalleled scalability, and secure data storage," said Josh Hwang, General Manager & Vice President, APAC at Rescale. "It also opens up market opportunities for businesses of all sizes."
Through this strategic partnership, Amaryllo and Rescale are committed to delivering innovative cloud-based solutions that address the evolving needs of industries. By combining Amaryllo's expertise in AI-powered technology with the automated intelligence of the Rescale HPC management platform, customers can expect enhanced performance, reliability, and flexibility. Notably, Amaryllo is empowered to offer advanced encryption to meet the growing demands of cloud-dependent solutions, ensuring the highest standards of data security and privacy.
About Amaryllo:
Amaryllo is a leading Platform as a Service (PaaS) company specializing in vertical cloud services. Through continuous innovation and cost-effective integration, Amaryllo empowers partners with vertically-oriented, service-enabled products, enabling them to monetize their user base. With users spanning over 100 countries and a proven track record of delivering exceptional products and solutions, Amaryllo offers an extensive portfolio encompassing analytic software, biometric technology, and vertical cloud storage. These integrated services cater specifically to targeted markets, providing comprehensive vertical solutions.
About Rescale:
Rescale provides high performance computing built for the cloud. Rescale's platform makes it simple for scientists, engineers, and innovators to harness the most advanced software and computing architectures for cutting-edge, AI-driven research and innovation. The platform provides IT managers the security and control needed to securely, efficiently and cost-effectively provide full stack R&D computing services with the latest simulation, AI, and accelerated computing capabilities. With Rescale, the world's leading companies are accelerating innovation in the life sciences, automotive, energy, semiconductor, aerospace, manufacturing, and other industries. With Rescale's HPC-as-a-service, organizations can access any application, on any architecture, at any scale, deployed on the best capabilities of any cloud.
Media Contact
Company Name: Amaryllo Inc.
Contact Person: Anna Cheng
Email: Send Email
Phone: +1-949-316-1222
Country: United States
Website: https://www.amaryllo.us