From the Frontlines to the Finish Line: IV2 hydrated runners of the Modesto Marathon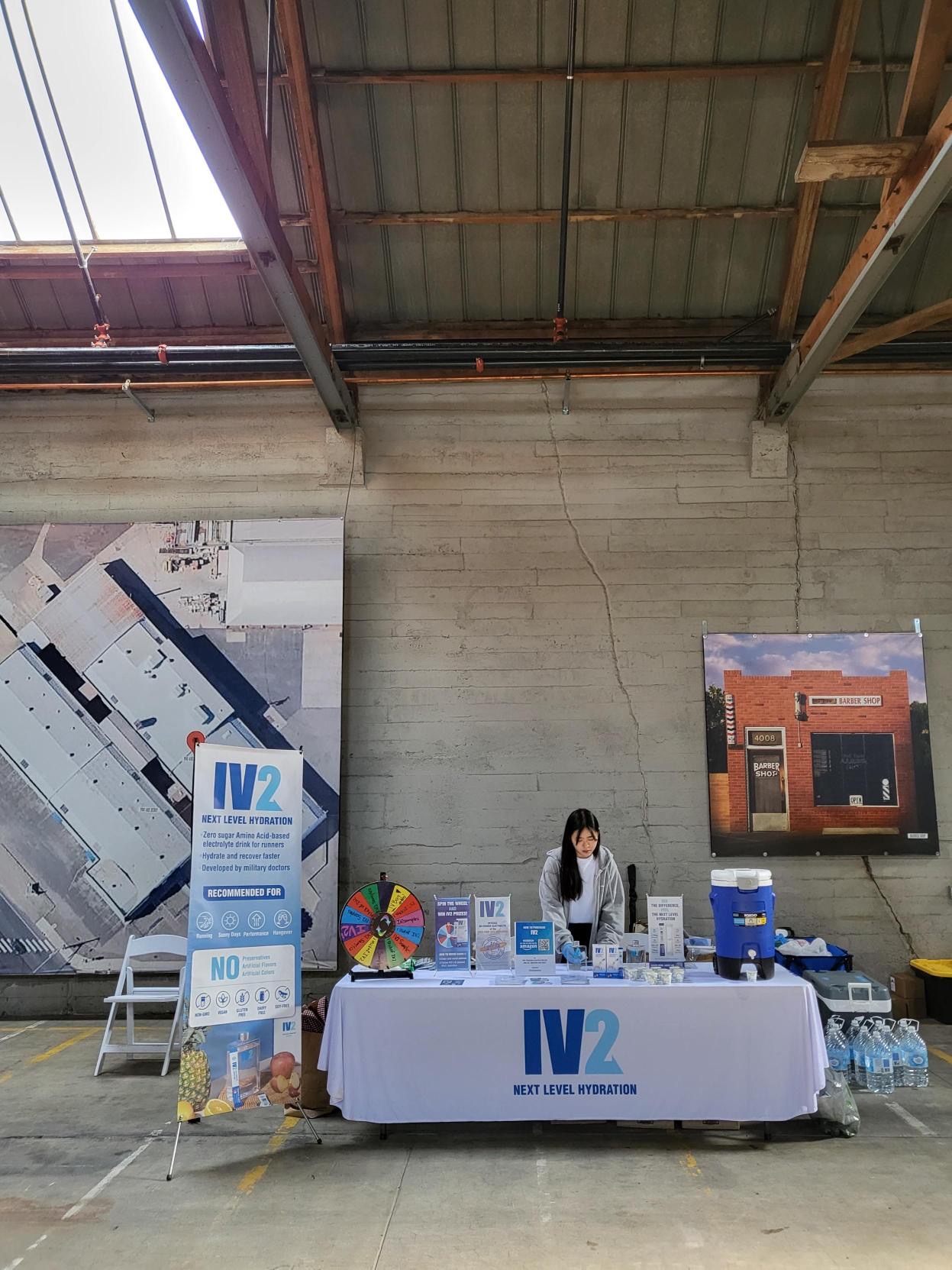 Developed by Military Doctors in Special Forces, IV2's Advanced Amino Acid Electrolyte Hydration Accelerator is the Most Effective and Delicious Hydration Solution for Runners.
IV2 was the Official On-Course Electrolyte for 2023 marathon hosted by Modesto Marathon. This is IV2's second official sponsorship after the 2023 Surf City Marathon, providing hydration on all water stations during the run. IV2 is a Zero Sugar Amino Acid-based Oral Rehydration Solution developed by three military doctors in the Special Forces.
Not only has IV2 been provided at the Modesto Marathon's water stations, it has also been available at the expo booth. The Modesto Marathon supports a great cause, as proceeds benefit the Teens Run Modesto program, which challenges at-risk youth to experience the benefits of goal-setting, character development, adult mentoring, and improved physical fitness through a structured training program culminating in the running and completion of the Modesto Marathon.
The Modesto Marathon took place on March 26, 2023, in Modesto, CA, and the expo occurred on March 25, 2023. The weather forecast for race day predicted a high of 60°F and mostly sunny skies.
IV2 was developed by military doctors to efficiently hydrate soldiers in the field without using I.V. injections. Its AAA formula (Advanced Amino Acid Electrolyte Hydration Accelerator) provides quality hydration without sugar. It is rich in electrolytes, amino acids (L-Threonine, L-Arginine, L-Valine, L-Serine), and essential vitamins (C, B1, B3, B5, B6, B7). IV2 is also non GMO, vegan, gluten-free, dairy-free, and soy-free, and does not include preservatives, artificial flavors, and colors.
"Unlike typical ORS solutions that use sugar (glucose) and sodium to hydrate, IV2's AAA Formula™ uses Amino Acids and sodium for effective electrolytes and water absorption, making you feel the 'Next Level Hydration'," said IV2's R&D researchers.
The best part about this rehydration solution is its taste. The Tropical Punch flavor is delicious and easy to use. Simply open the hydration pack and mix it with 16.9oz (500mL) of water. It's perfect for workouts, travel, sunny days, and celebrations.
Anyone looking run a marathon with IV2 or want to maintain their daily hydration healthily can order the IV2 from Amazon. For more information about IV2, please visit their website or get in touch via [email protected]

About IV2 Group, Inc.
IV2 Group Inc., founded by a former medical doctor in South Korean special forces, launched an Amino Acid-based Oral Rehydration Solution (AAORS) based on amino acids, which has a stronger hydrating effect than water.
Media Contact
Company Name: IV2 Group Inc.
Contact Person: Esther Choi
Email: Send Email
Country: United States
Website: iv2-hydration.com