Chef Opel Khan: A Master of Métisse Cuisine and a Sustainability Advocate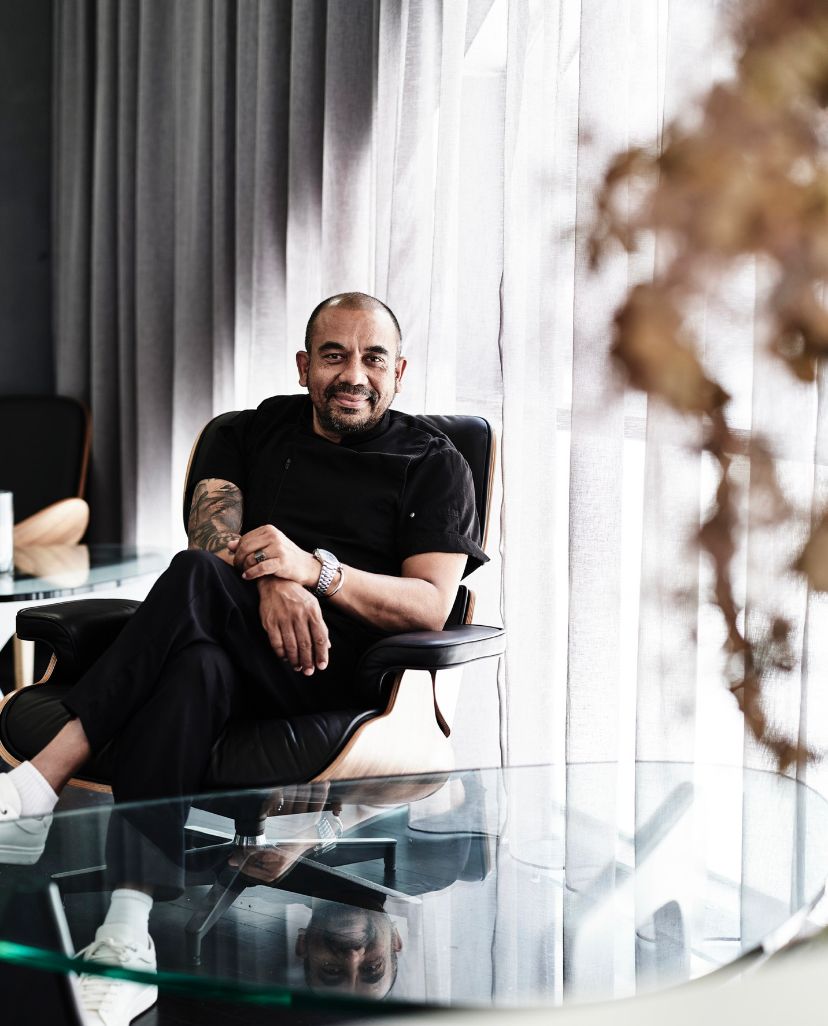 Chef Opel Khan is an acclaimed global chef with over three decades of experience in the Australian food scene. He has traveled the world researching and learning about different cultures' cuisine, which was the inspiration behind his restaurant Metisse. He has managed and consulted for over 20 restaurants in Australia, Asia, and Europe and currently owns three venues in Sydney, Metisse, Acqua E Farina, and Pizza Boccone with another project in the works.
Chef Opel Khan is a culinary virtuoso, an accomplished global chef who has left an indelible mark on the Australian food scene for over three decades. He is the embodiment of Métisse, a term used to describe a fusion of cultures and flavors. Throughout his extensive career, he has traversed the globe, researching, learning, and experiencing the amazing food created by other chefs and local growers. This journey of discovery has instilled in him a deep understanding of how different cultures incorporate flavors into their cuisine and how they bring people together. This was the inspiration behind Metisse, his flagship restaurant.
Opel moved to Sydney from Bangladesh in 1988 as a business migrant with his family. He decided to stay and open his first restaurant in Sydney at the age of 17. By 21 he was the owner of 6 restaurants in Sydney. Through his years in the restaurant business, he worked with well-reputed chefs who focus on French food and techniques of cooking. Working with them ignited his passion for French cuisine and technique.
Opel then traveled through Europe exploring his passion. He spent a few years in India after Europe, consulting for high-end Indian hotels, taking him back to his childhood flavors. He is a self-taught chef who has learned through traveling and being curious when it comes to food. This journey is what makes Opel unique where he plays with flavors from around the world combined with his excellent technique.
Chef Opel's culinary acumen is matched by his business acumen. He has managed and consulted for over 20 restaurants throughout Australia, Asia, and Europe. His current portfolio comprises three incredible venues in Sydney – Metisse, Acqua E Farina, and Pizza Boccone – each showcasing his unique style and expertise. He also has another exciting project in the pipeline, a testament to his tireless pursuit of culinary excellence. He is known for his hands-on approach to both gastronomy and customer service, frequently interacting with guests and ensuring they are well taken care of. He is also passionate about sustainability and education on how fine dining can be sustainable.
When it comes to gastronomy, Chef Opel is a hands-on chef who is passionate about every aspect of the culinary experience. He is deeply involved in the creation of each dish, ensuring that every ingredient is of the highest quality and that the flavors are perfectly balanced. He is also known to interact with guests, explaining the dishes and roaming the restaurant floor to ensure that everyone is looked after to the highest standard. This personal touch is what sets him apart from his peers and endears him to his guests.
Chef Opel is also a strong advocate of sustainability and education. He believes that fine dining can be sustainable, and he is committed to educating others on how to use the right techniques and care to achieve this. He sources his ingredients locally and uses organic produce whenever possible. He also promotes sustainable practices in his kitchen and encourages his team to be mindful of the impact their actions have on the environment.
In summary, Chef Opel Khan is a culinary icon, a master of his craft who has dedicated his life to bringing people together through food. He is a true Métisse, a fusion of cultures and flavors that delight the senses. His extensive career, hands-on approach, and commitment to sustainability make him an inspiration to aspiring chefs and food enthusiasts alike. Chef Opel is a true culinary visionary, and his legacy will continue to inspire future generations of chefs for years to come.
Media Contact
Company Name: HYPE PR
Email: Send Email
Country: United States
Website: www.hypekoolar.com