DJ D.I.M.E. Brings a Unique Mix of Genres and Originality to the DJ Scene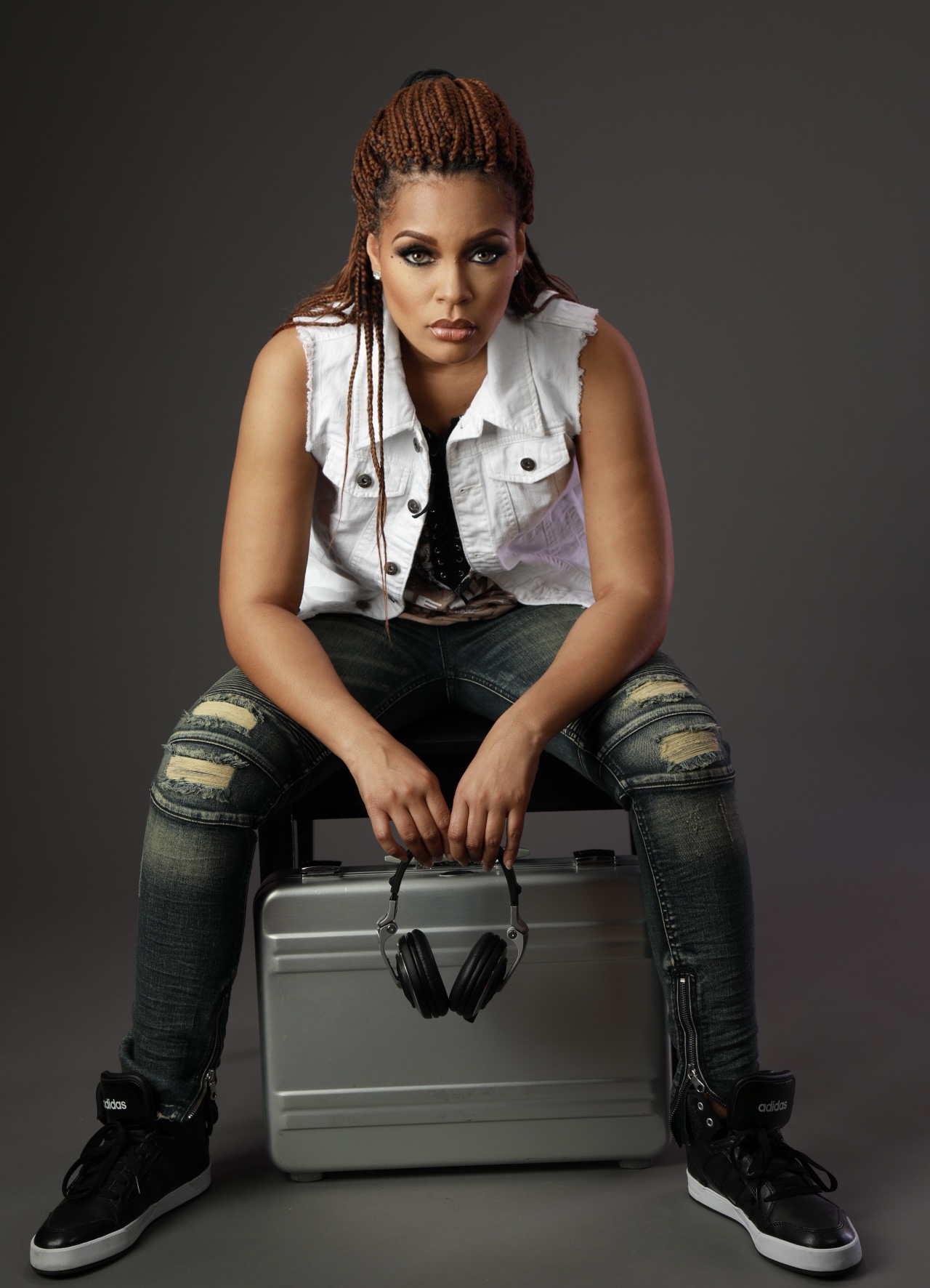 National Female DJ Combines Training, Experience, and Passion to Stand Out in the Industry
DJ D.I.M.E., a national female DJ with a diverse repertoire of sets and styles, is making waves in the music industry with her unique approach to DJing. From House and Lounge to Trap and Hip-Hop, D.I.M.E. brings a mix of genres to her performances and draws inspiration from the individuality and originality of artists in the 80s.
"Growing up in the 80s, I think influenced me the most musically because every artist was hot back then, it wasn't about genres it was about 'can you make me dance', 'is this record original and different from other artists'. Everyone had their own style/sound and contributed equally to the game by bringing true individuality to great music. My mission is to bring that back to the forefront…the originality to music." – DJ D.I.M.E.
D.I.M.E.'s acronym stands for "Doing It Myself Everyday", a motto that reflects her hardworking and self-motivated approach to her career. D.I.M.E.'s journey to becoming a well-known DJ began with her early years as a break-dancer and rap artist, performing under the name "Protegee". She also ventured into modeling, working with well-known companies and agencies. However, it was her love for DJing that ultimately led her to the Scratch DJ Academy in Manhattan, where she honed her skills and developed her unique style.
D.I.M.E. has made a name for herself in the industry, with career highlights including performances at Paisley Park, First Avenue, the Stellar Awards Pre-Party, the NFLPA Superbowl Party, and the NCAA Men's & Women's Final Four. She has also played at the Big 10 Women's Tournament and for the NBA, WNBA, and MLB. In addition to her training, D.I.M.E. brings a wealth of experience and a passion for music to her performances. As a member of the world-renowned Fleet DJs and the featured DJ of the 'DIME Show' on Fleet DJ Radio, she has the opportunity to showcase her diverse sets and styles to a wider audience.
DJ D.I.M.E. is a talented and unique DJ who stands out in the industry with her mix of genres and focus on originality. Her motto of "Doing It Myself Everyday", along with her training, experience, and passion for music, make her a standout performer and a force to be reckoned with in the world of DJing.
As a DJ, D.I.M.E. plays a vital role in today's society by providing the soundtrack for a wide range of events and gatherings. Whether it's a wedding reception, a corporate event, a concert, or a night out at a club, D.I.M.E. sets the mood and keeps the energy going with her selection of music. In addition to providing entertainment, D.I.M.E. also has the ability to bring people together and create a sense of community through her music. She plays an important role in shaping the music industry by introducing new artists and genres to her audiences and helping to keep certain styles of music alive. Overall, the role of a DJ is crucial in modern society and D.I.M.E. makes a significant impact in this regard.
Anyone interested in learning more about DJ D.I.M.E. and her work can visit her website at www.branddime.com. Videos of her performances can also be found on YouTube, and she can be followed on social media platforms to stay up-to-date on her upcoming events and new releases. DJ D.I.M.E. is known for her diverse repertoire of sets and styles, as well as her focus on originality and individuality in the world of DJing. Those interested in the music industry may want to check out her work and stay updated on her activities.
Media Contact
Company Name: DJ D.I.M.E.
Contact Person: Nicole White
Email: Send Email
Country: United States
Website: www.branddime.com