Idaho Rancher & Construction Business owner Significantly reduced his $200,000 Fuel Bill using FFX.
It is difficult to insulate yourself from the impact of high oil prices amidst various geopolitical developments and the prevalent economic conditions around the world, oil prices & inflation are likely to remain on the higher side for the foreseeable future.
Let us take a dive into what has become the one true choice for both commercial and private individuals all around the world.
Chris Robinson owns a ranch and construction company in Idaho, USA. He saw a massive spike in his fuel bill from $100,000 to $200,000 in a business quarter; he was desperate to find an alternative. After trying most additives on the market he finally found FFX-a fuel treatment and has been using it for over 14 years, saving him hundreds and thousands of dollars.
Important to mention here is the fact that Fuel Factor X does not improve the RON rating of gasoline; instead, it simply improves the basic chemistry of your fuel for a cleaner burn. Developed and used initially in mining, construction and industrial operations to extend the working life of heavy machinery, Fuel Factor X has since been rolled out to the domestic market to support the need for fuel efficiency. The Nobel prize winning chemistry behind the organo-metallic compounds form the very basic composites that help in extracting up to 20-25% more juice from gasoline, E85, or even diesel. Also, the lubricants and detergents in Fuel Factor X prolong the engine life. Last but not the least, the emissions are considerably curtailed by 1/3rd (validated by both lab tests and real-life usage).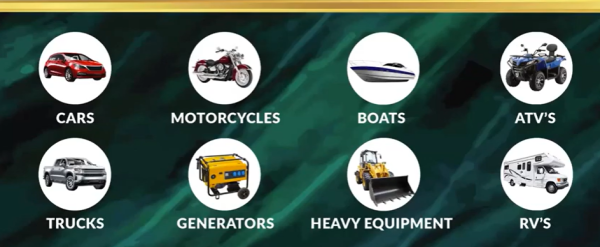 Uses & Benefits:
FFX's strength lies in its ability to deliver a multitude of benefits to its users and for a wide variety of applications. Useful in the marine industry showing strong performance regarding Rust & Corrosion Inhibitors, Demulsifiers & Stabilizers.
1. Complete Fuel Treatment – FFX contains an Organo-Metallic Compound, Detergents, Fuel Stabilizers, Polymerization Retardants, and Rust & Corrosion Inhibitors. Other products may have one or two of our components, but none have all of them.
2. Affordable & Risk Free – FFX is as low as $3.6 per treatment for individual use and as low as $0.03 per gallon for commercial use. FFX is also backed by MDC, which offers a 60 day Money-back Guarantee.
3. Highly concentrated – 1/4 of an oz of FFX treats 20 gallons of fuel. A 4oz bottle treats 320 gallons of fuel. A 55 gallon drum treats 550,000 gallons of fuel. Users can drop to a lower octane level at the pump and save money without losing performance.
4. Proven track record – With tens of thousands of individual users, small to medium sized companies, and large commercial clients use FFX. Over 30 years, this fuel treatment has logged 2.5 billion miles and has extensive testing behind it.
5. Also available in bulk quantities – FFX comes in 55 gallon drums, 5 gallon jugs, and 1 gallon jugs.
Media Contact
Company Name: MDC
Contact Person: Winston Thompson
Email: Send Email
Country: United States
Website: https://www.ffxfuelmiser.com/