Introducing BrainTree Nutrition, a health and wellness brand focused on brain health for athletes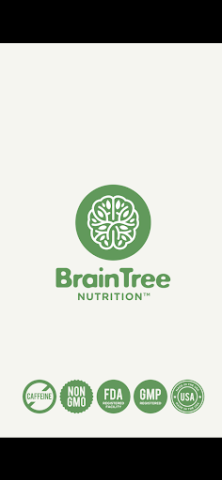 BrainTree Nutrition is a health and wellness brand focused on brain health to give current players a safe and effective product while donating a portion of the proceeds to Alzheimer's research.
Athletes are seen as entertainers rather than humans. They are often rewarded for giving everything to their sport, regardless of the mental health impact. Coaches demand it; fans demand it. They put their bodies, brains, and minds on the line to maintain their competitive competency. National Football League (NFL) players are three times more likely to die from neurodegenerative diseases than the general US population and four times more likely to die from Alzheimer's disease and amyotrophic lateral sclerosis (ALS), according to a study published on the September 5 online Neurology.
BrainTree Nutrition™ is a collaborative effort between current and former professional athletes and physician experts in brain health. The duo, Scott Solomon and Andrew Sendejo, are on a mission to maximize brain health and counter the effects of brain injuries. "Your brain deserves better. All the ingredients we used are backed by clinical studies on humans and proven effective," said Scott. "After sustaining multiple concussions, we wanted to create a product that was effective and safe for other professional athletes to take", declared Andrew.
Creating BrainTree Nutrition™ was not without its challenges. "The struggles of a small business not succumbing to the pressures of being like larger supplement companies there for their bottom dollar than helping. We have just stayed true to ourselves in wanting to promote brain health and wanting to help people", said Scott.
Scott and Andrew have done all the research work that will help its customers' brain health and wellness. Built from the ground up in Austin, TX, BrainTree Nutrition's passion is to identify ingredients with compelling evidence of brain health benefits, as supported by well-designed human studies.
Driven by science and dedicated to quality, the brand designed formulas of research-validated ingredients to improve and preserve cognitive function. Whether the individual is on the field, in the classroom, or on a deadline, BrainTree Nutrition™ will keep them sharp, focused, and at the top of their game.
BrainTree Nutrition's services are predicated on the business principles and core beliefs of honesty, trust, and transparency. The ingredients in the brand's brain health vitamins are manufactured, exceeding the highest quality and safety standards. BrainTree Nutrition™ supplements carry the NSF Certified for Sport approval rating, ensuring that each batch is analyzed for purity and accurate dosing and that all major sports organizations approve the ingredients.
The company's supplements have elicited rave reviews from its customers. "Awesome supplements that get my brain flowing in the morning. I'm able to focus when I have a long day of work." Dr. Kedick. "Think is the best nootropic on the market, after two weeks I could definitely tell a huge difference!" – Matthew Gilbert.
To buy the fascinating products and supplements of BrainTree Nutrition, check out the company's website at braintreenutrition.com/
Media Contact
Company Name: BrainTree Nutrition
Contact Person: Andrew Sendejo
Email: Send Email
Country: United States
Website: https://www.braintreenutrition.com/