DuckyMaze Brings The Holiday Spirit to Instagram with Entertaining Videos From Grinch and Sparkle The Elf
Creative Dropshipping brand uses new techniques to raise the bar on social media for the holiday season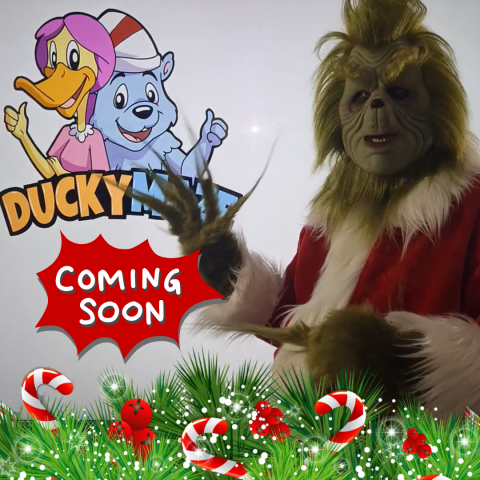 DuckyMaze looks set to raise the bar this Holiday season as the user-friendly online shopping platform recently announced plans to bring the Grinch in addition to the variety of Holiday videos which were released last year on Duckymaze's Instagram account @Duckymaze7. DuckyMaze has built a reputation for using its strong presence across social media, especially Instagram, to bring the Holiday spirit to as many people as possible worldwide.
The Holidays are a time to appreciate loved ones and celebrate the successes of the year while hoping for a better future. The season is synonymous with gifting, dining, and having lots of fun. However, DuckyMaze seems to have found a way of creating even more excitement during the Holidays, staying true to its tradition of entertaining its diverse audience with videos and releasing captivating content on Instagram and other platforms. DuckyMaze released several videos of Santa, Sparkle the Elf, and dances especially for the Holidays last year, attracting thousands of viewers from different parts of the world, with speakers wearing Santa hats to spread the Holiday spirit among the audience.

DuckyMaze is taking it a notch higher in 2022, releasing a series of Holiday-themed videos, amid plans on bringing the Grinch in addition to what was done in 2021. DuckyMaze has also announced that it will be releasing special dances for the Holidays performed by the best shuffle dancers on Instagram on all major social media platforms. The dancers will wear DuckyMaze shirts and Santa hats to spread the Holidays spirit as DuckyMaze again focuses on entertaining their audience with Holidays videos.
DuckyMaze offers different categories of home, garden products and toys for children at unmatched prices on its fun and friendly platform to deliver an amazing shopping experience to customers.
For further information about DuckyMaze, the products offered by the company, and the captivating Holiday videos, visit – https://www.duckymaze.com/. DuckyMaze also has a growing online community across social media, including Instagram, where it publishes its viral dance videos.
Media Contact
Company Name: Duckymaze
Contact Person: Mo Jag
Email: Send Email
Phone: 650 740 5426
Country: United States
Website: www.Duckymaze.com