Fresh Fit Health Introduces 'Unlock Your Hip Flexors' To Treat Tight Hip Flexors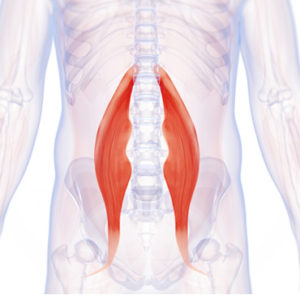 Fresh Fit Health introduces a complete guide to overcoming tight hip flexors: 'Unlock Your Hip Flexors – Reduce Pain, Improve Mobility and Overall Health'. The manual is formed to release, strengthen and loosen tight hip muscles with the help of easy-to-do yet very effective exercises in a 10 step video program, explained in a very simple manner.

Hip flexors are the muscles that connect upper leg muscles to the hip muscles. Tight hip flexors cause problems like severe lower back pain, knee pain, stiffness, tightness in hamstrings, and most importantly hip pain. Iliacus and psoas major muscles and Rectus femoris, which is part of a person's quadriceps form the hip flexor muscles. Studies show that Tight hip flexors also affect blood circulation in that area and loss of performance in bed. The most common problem in this region is Iliopsoas tendinitis.
The manual is designed by Rick Kaselj and Mike Westerdal, with a view of helping people to attain healthier hip muscles, knee muscles and therefore cure other related problems. Mike is the best-selling fitness author and founder of the famous and longest-standing strength website, CriticalBench.com. Rick is an injury specialist and a leader in the field of Kinesiology. He works in one-on-one and group rehabilitation settings, educating and training people who have been injured at work, in car accidents, or during sports activities.
Unlock Your Hip Flexors is a superb choice for getting rid of tight hip flexors to attain flexibility and fluidity as it offers a blend of exercises like Proprioceptive Neuromuscular Facilitation or PNF stretching, Dynamic Stretching, Fascia Stretching, Mobility Exercises, 3-Dimensional Core Stability Exercises which help to unlock tight and stiff hips and attain a pain-free life. It is also a perfect way to avoid costly hip replacement procedures.
Tight hip flexors can occur because of prolonged sitting for a desk job, to regular gym-goers, or to someone who doesn't work out at all, by bad sitting or walking postures, or to someone who has started lifting heavy weights very recently. There are many causes, but only one solution: Exercising and stretching the right way to unlock and loosen those muscles to save oneself from injuries, unnecessary pain, and stress.
To learn more about the product, visit https://freshfithealth.com/unlock-your-hip-flexors-review/.
Media Contact
Company Name: Fresh Fit Health
Contact Person: Sara Jackson
Email: Send Email
Address:810 2nd Ave #16
City: New York
State: NY 10017
Country: United States
Website: https://freshfithealth.com