Revo Realty Takes Corporate Philanthropy To New Heights With Commendable Charity Work
The Dubai real estate firm has earmarked over AED 200,000 for donations to people affected by the Lebanese liquidity crisis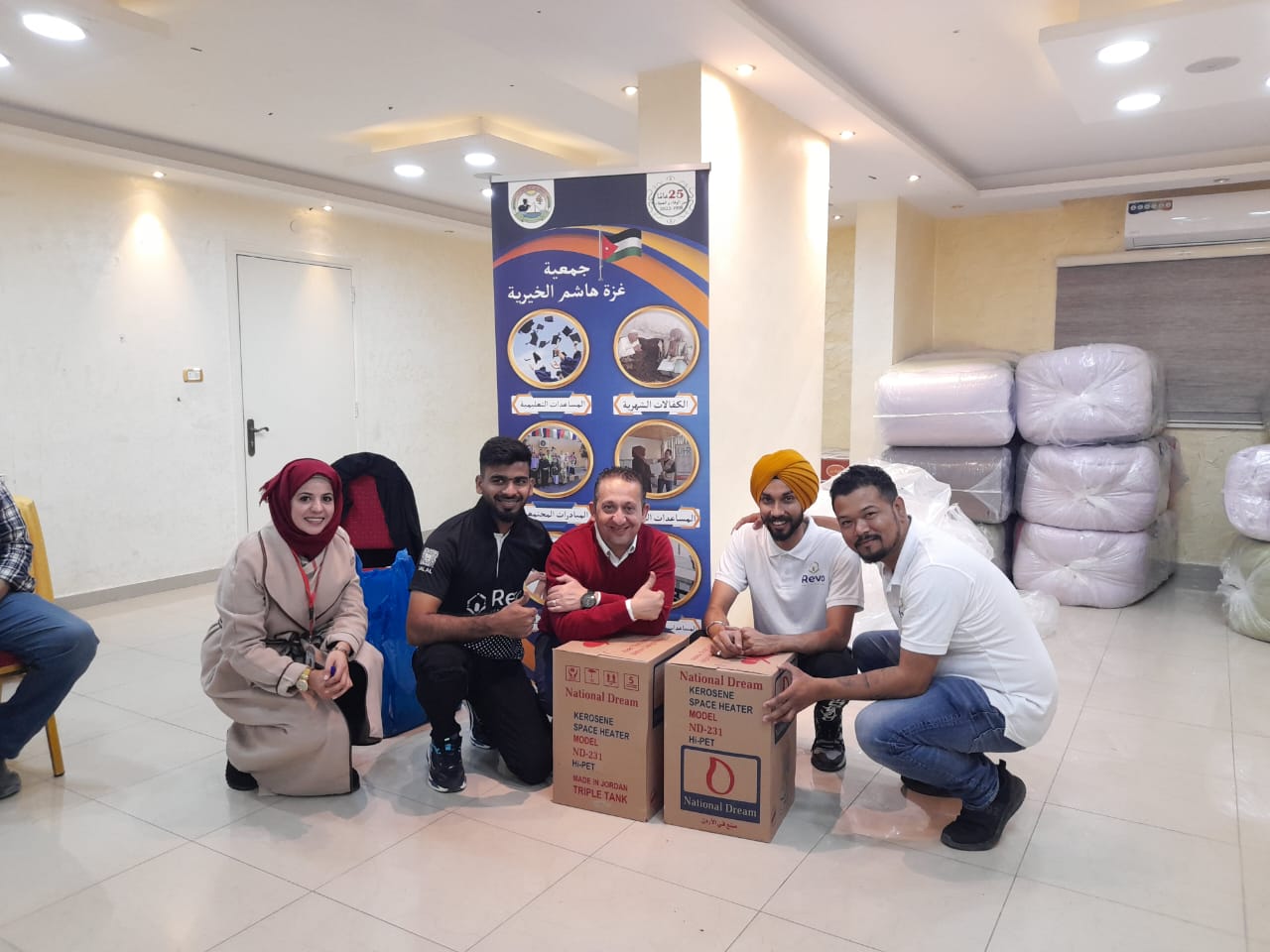 January 18, 2023 – Dubai-based real estate firm, Revo Realty Real Estate Brokers, is taking corporate philanthropy to new heights with its recent string of commendable charity work. In a statement released today, the company revealed that it plans to spend over AED 200,000 in assisting Lebanese people currently affected by the country's liquidity crisis.
"Our hearts go out to all the people of Lebanon currently experiencing the worst financial crisis in the country's history. As a socially conscious brand, we are committed to uplifting communities and will do our best to help as many as we can cope with the difficulties."
Although Lebanon had been struggling with its finances for a while, the coronavirus pandemic and the global lockdowns that followed negatively impacted the country, leaving many Lebanese people in abject poverty and unable to cater to their basic needs. Additionally, the 2020 Beirut port explosion further exacerbated the situation and plunged the already fragile economy into chaos.
As part of its corporate social responsibility, Revo Realty donates up to 1% of every property sold, which comes to around 15% of its earnings. The brand intends to visit Lebanon in February, where it will spend over AED 200,000 to offer assistance to those currently suffering from the crisis. This planned visit is a follow-up to its previous trip to the country in November when it donated more than AED 120,000 to make life easier for over 850 people. During its last visit, Revo Realty distributed 500+ blankets, over 100 heaters and cookers, 250+ food packets, as well as winter clothes and sewing machines to the Lebanese people. In 2022, the company generated a total of AED 538,606 for charitable causes and has announced that it intends to increase the amount to AED 2.5 million by the end of 2023.
To learn more about Revo Realty or support its laudable endeavors, please reach out to the company via the contact info below.
About Revo Realty
Revo Realty Real Estate Brokers is a UAE-based real estate firm offering investors hassle-free access to the best properties in Dubai. The company is the only 5-star rated real estate brokerage in Dubai with over 80 positive reviews on Google Maps. Guided by its vision of making the world a better place, Revo Realty operates a transparent and client-focused business process, solidly backed by its exceptional and reliable post-purchase services.
Media Contact
Company Name: Revo Realty Real Estate Brokers
Contact Person: Farhan Safi
Email: Send Email
Address:213 Clover Bay, Business Bay
City: Dubai
Country: United Arab Emirates
Website: https://www.revorealty.ae/