Sensational Artist – "Stephen Khi" Stirs Up the Musical Space with His Hot New Single, LA Lounge
United Kingdom – Stephen Khi is one of the most talented and gifted people with an innate passion for music that could launch him to extraordinary heights in the musical industry. Announcing his highly anticipated new single – LA Lounge, Stephen Khi, popularly known for his feel-good music, dishes out priceless gems in this track and encourages people to keep striving to achieve their goals and enjoy.
LA Lounge is a well-tuned song with immeasurable truths. Stephen Khi lyrically speaks his mind and orchestrates a deeply related melody that many listeners will relate to and enjoy immensely. Made with a unique beat that cannot be over-emphasized, LA Lounge will undoubtedly entertain and impact heavily on its listeners. Stephen Khi's new release, "LA Lounge," is a piece of feel-good music that meets vital social needs.
Stephen Khi's "LA Lounge" is a song that can be played in clubs and on the radio to entertain the audience and listeners. It is an afrobeat song that will make the listeners dance and enjoy the beat, flow, and lyrics. The lyrics have been specially written simply to make it easy for listeners to memorize and sing along.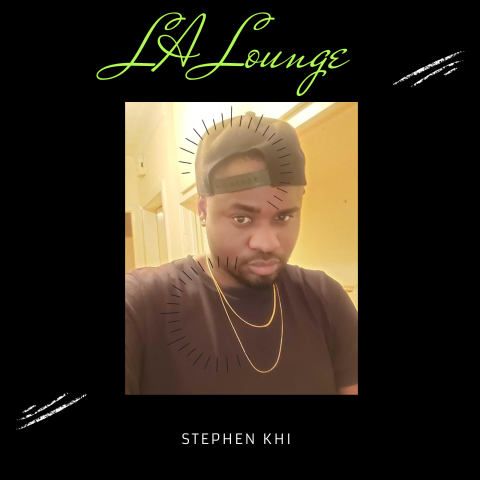 About Stephen Khi
Stephen Khi with a club banger called LA Lounge. Born in Nigeria but relocated to the United Kingdom at 15. A chemical engineer who used to write lyrics instead of doing coursework. He has written several songs like "I Can't Let Go," "130 Mistakes," "New Being," "Find Me," "Cross Chains," and many more.
Known for his versatility and fantastic wordplay, Stephen Khi has been captivating fans over the nation. Not many artists can string together so many complex schemes and lyrics and still make quality music, just as Stephen Khi does.
"His rhythmic EDM but eclectic musical expression defies established norms and reverberates the senses with a mesmeric intimacy, not broadcast in traditional compositions, as can be felt in his latest release, "LA Lounge."
Listen here: https://youtu.be/rDwOjAXBeeE
Instagram: https://www.instagram.com/stephenkhi/
Facebook: https://www.facebook.com/profile.php?id=100086410900445
Phone Number: 07946160501
Bookings: [email protected]
Interview request: [email protected]
Media Contact
Company Name: Stephen Khi
Email: Send Email
Country: United Kingdom
Website: youtu.be/rDwOjAXBeeE