Kristina "Warhorse" Williams Opens Her Fight Camp To The Public Ahead of the Chantel Coates Fight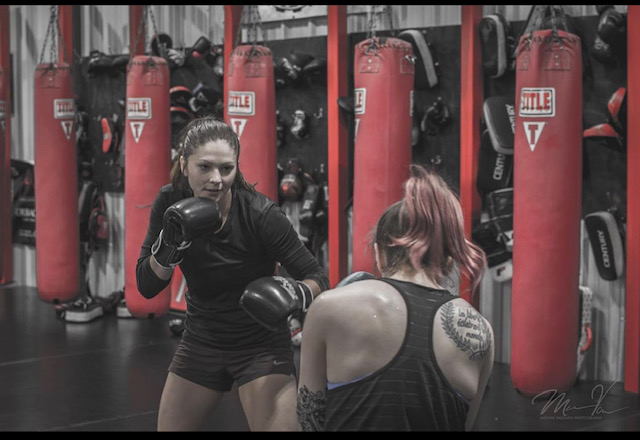 Fast-rising MMA Flyweight, Kristina "Warhorse" Williams, announces plans to fight at Firelake Casino in February 2022 as she opens her fight camp to the public
Kristina "Warhorse" Williams recently announced plans to fight Chantel Coates at Firelake Casino on February 12, 2022. In a related development, the talented fighter who made the headlines for a prestigious fight against Heather Hardy at Bellator 185, is offering an opportunity to 125 pounds MMA fighters and jiu-jitsu grapplers (purple belt or higher) in the central United States to train with her during the last leg of her fight camp.
"I feel so blessed to be where I am right now. God has given me amazing training and even more amazing coaches, teammates and friends," said Kristina "Warhorse" Williams.
The MMA world continues to evolve, with fighters in different parts of the world and across age groups emerging to treat fans to amazing exchanges. One name that has become prominent in recent times is the beautiful yet fearful Kristina "Warhorse" Williams, known with the popular hashtag #WarhorseArmy.
The 32-years-old fighter has fought with some of the best in the game, with her swift jabs and jaw-dropping kicks endearing her to MMA enthusiasts while making her a threat in the ring. The Oklahoma native made her professional MMA debut over three years ago, stunning boxing champion Heather Hardy, to announce her presence to the MMA world in grand style. Kristina seeks to continue in the pursuit of rewriting the history books as she takes on Chantel Coates in February 2022.
Kristina "Warhorse" Williams has expressed her gratitude for her growth and training in 2021 and has opened up her fight to the public as she prepares for the Chantel Coates bout. The offer will be available from December 27, 2022, to February 1, 2022, allowing 125 pounds MMA fighters and jiu-jitsu grapplers to train with Kristina "Warhorse" Williams.
For more information about Kristina "Warhorse" Williams and to propose being a training partner with the MMA fighter, send her a DM on Instagram. Kristina "Warhorse" Williams also has a fast-growing online community for everyone to join on her Facebook fan page and become a part of the Warhorse Army.
Media Contact
Contact Person: Kristina "Warhorse" Williams
Email: Send Email
State: Oklahoma
Country: United States
Website: https://www.instagram.com/warhorsemma/