Purpose Driven: Applying Faith in this Complex World by Kelly James Martin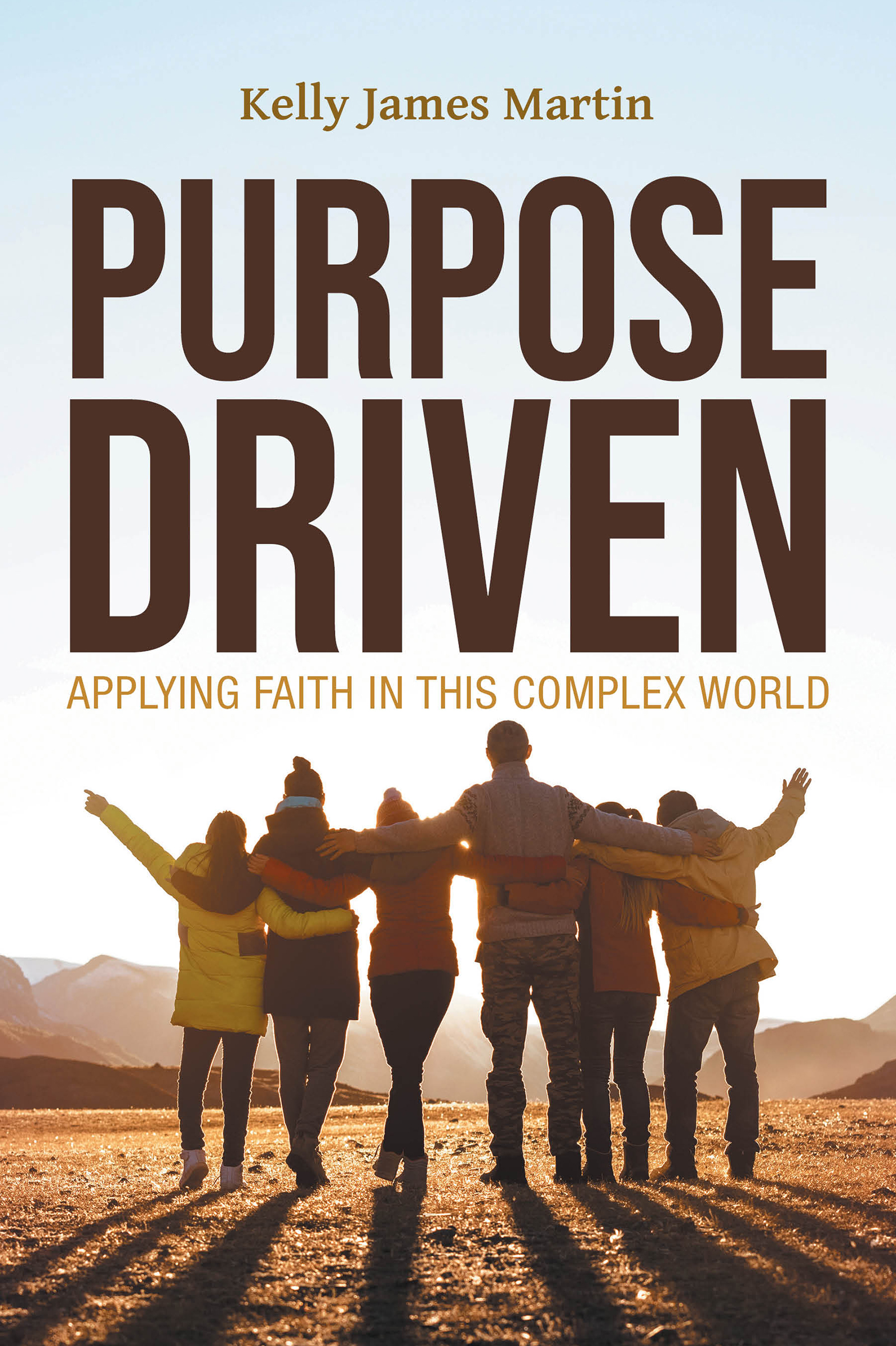 Kelly James Martin's book, Purpose Driven: Applying Faith in this Complex World, depicts the horrors and futility of armed conflict during World War II. Martin relates the daily routine of the people during those times, struggles, and heartache and how the book will make renewed interest in the great global conflict in modern times.
The book simply narrates how we can survive life's crisis or overcome adversity through the different trials we all go through. Martin's biography demonstrates perseverance, dedication, and the urgent lessons of World War II.
It is a personal sentiment of how he championed living a meaningful life despite the roadblocks. He says: "To live a life of success, we each must deal with many different personalities, not all of which have our best interests in mind. Wrought with unmarked intersections or "splits" in the road, there are also many decisions one must make, some of those emerging as major setbacks to progress if the wrong path is taken. There are "pits" along the road waiting to swallow the careless or the unwary."
Over his lifetime Mr. Martin has met many people of a diverse number of backgrounds. He believes that everybody has a story to tell and that each individual can "climb out" of whatever pit they might find themselves in; they can achieve their goals through faith, given the necessary encouragement along the way.
This book is an attempt to come to terms with history, to heal, to hope and to celebrate his resilience. Compelling and well-told, the story is full of surprises, including family secrets, love for air travel, and memories that will take readers back in time. Thoughtful, honest, revealing, and warm, Purpose Driven: Applying Faith in this Complex World offers compelling insights for dealing with hardships in our own lives and helping others in crisis. Martin explores how we can create resilient communities and workplaces, and find meaning, love, and joy in our lives.
Available in all major online book stores!
Kindle: https://amzn.to/3l7Svqd
Paperback: https://amzn.to/2X0yF8e
Hard cover: https://amzn.to/2W83QhC
Media Contact
Company Name: URLink Marketing | URLink Print and Media
Contact Person: Media Relations
Email: Send Email
Phone: 1-888-980-6523
Address:1603 Capitol Ave., Suite 310
City: Cheyenne
State: Wyoming 82001
Country: United States
Website: www.urlinkpublishing.com/