WISHDOIT Offers Special Discount on its Pirate Tonneau Series Watches To Celebrate Columbus Day
WISHDOIT launched five new series of watches in its premium Pirate Tonneau collection and has announced an exclusive discount of 20% on the stock to commemorate Columbus Day. The offer is valid for four days starting 8th October and will mark its end on Columbus Day, 11th October. The Pirate Series watches ordered now would be delivered before Halloween, therefore, WishDoIt making sure that people get to wear the special Pirate Series watches with their spooky Halloween costumes.
The idea behind the Pirate Collection from WISHDOIT is to tell the story of the Pirates and sailing, reminisce their legends, and celebrate the culture of Caribbean Pirates during the golden age of the 18th century. WISHDOIT said that because they tell the stories of sailing, similar to those of Columbus', they are going to celebrate the sailor's day in full flare, and that justifies the special 20% discount on their latest collection.
The Pirate Tonneau Collection of Men's watches come in five different designs, inspired by the true Pirate legends they represent. Viking Tomahawk, Psychic Compass, Ocean Black Hole, Joli Rouge, and Urca's Treasure are the five styles in the latest Pirate Tonneau Collection.
The Pirate Tonneau collection is different from traditional square, or round watched, as their body is Tonneau or barrel-shaped, an element that is very typical in pirate culture. The unique design, the machinery showing off the watch case, colorful straps, and each watch model is inspired and named after epic Pirate legends. The Tonneau or barrel-shaped body is reminiscent of the wine barrels that are often observed in numbers on the pirate ships.
WishDoIt was started in 2012 by watchmaker Patrick Lee after seeing the worst economic crisis in his life in 2008 and recovering from bankruptcy. The company spent the next three years developing its quality and building a brand. After that, the company cut down all the middlemen in the business and had only one goal: "Exquisite products delivered at an unrivaled value."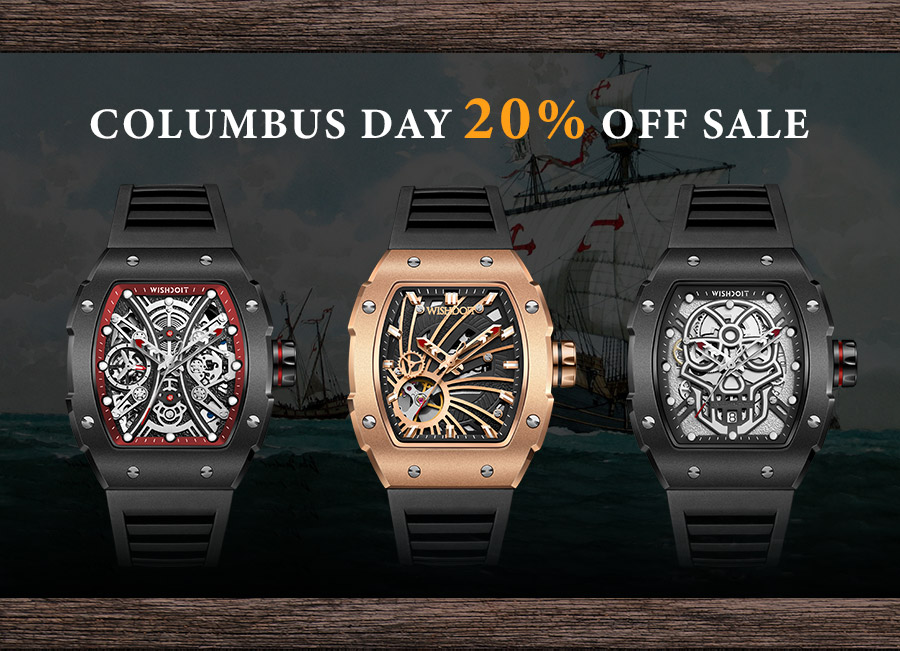 The company offers free shipping worldwide, a 5-years warranty, and a 180-days return policy.
To learn more, use the media contacts outlets below.
Media Contact
Company Name: WISHDOIT INC.
Contact Person: Patrick Lee
Email: Send Email
State: CO
Country: United States
Website: https://wishdoitwatches.com/