GRD Books offers another bestseller in The Giant in Me
Leading online book store, GRD Books, now offering The Giant in Me, a book by a seven-year-old on how to cope with Precocious Puberty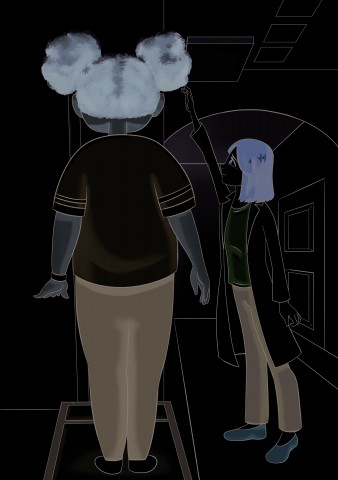 GRD Books has carved a niche for itself by providing premium quality books on a wide range of topics and recently added The Giant in Me to the illustrious list. The book is written by a seven-year-old talented author, Elizabeth Naysa Ross, from the Bronx, as she aims to provide readers with tips on how to deal with Precocious Puberty, using her personal experience.
Precocious puberty is a situation when a child's body seemingly attains puberty too soon. While the prevalence of precocious puberty (PP) is difficult to estimate, studies have revealed that 1 in 5000 children have this issue. Otherwise known as sexual precocity, the condition has been attributed to infections, hormone disorders, tumors, brain abnormalities, or injuries with treatment, including medication to delay further development. While there are several medications to deal with precocious puberty, there are not too many resources to handle the psychological aspect of the condition, particularly from firsthand experience. This is where Elizabeth Naysa is looking to change the narrative with The Giant in Me.
The seven-year-old has precocious puberty and currently ranks as probably the youngest teacher in the Bronx as she shares with the world the symptoms of her conditions and how she has coped with it. The book is written in simple yet interesting language as Elizabeth tells her story with the aim of educating every class of readers while intimating them with the necessary information to cope with precocious puberty.
Elizabeth Naysa aims to inform everyone of her struggle and help others in a similar situation deal with theirs. She tells how she feels being the biggest and tallest student in her class and the way she learned to heal herself with the aid of doctors, family, and medicines.
The Giant in Me is currently available in PDF at GRD Books at a reasonable price.
For more information about the book and other works from GRD Books, please visit – https://inmyhouseapp.com.
About GRD Books
GRD Books is a top online book store that offers books that share the tales based on the lives of renters who stay in supportive homes. The tales offer a peek into the struggles, complicated views, challenges, and successes of families and individuals who like to build a wholesome community that offers them the experiences, enjoyments, and comforts that they want.
Media Contact
Company Name: GRD Books
Contact Person: Geraldine Ross-Davies
Email: Send Email
Phone: +1 718 772-8256
Country: United States
Website: https://inmyhouseapp.com